You can enjoy live streaming of
「Project Tokyo Dolls Stage Play Sky Tower」
, which will be performed from 16:30 on February 28th.
You need to purchase a Net ticket to watch the live stream.
There are English subtitles for this performance.
Ticket Overview
4,000 Nico Points (4,000 yen, tax included)3,500 Nico Points (3,500 yen, tax included *For Premium member only.)
Register as a premium member
Sale period: Until Sunday, March 21, 2021 at 6:59 a.m. (PST) / 14:59 (GMT)
<<BUY TICKETS>>
* Net ticket can be linked only to the account the purchase was made on.
About the Net Ticket
・You must purchase net ticket to watch the live stream.
・The live stream will only be available on the account the purchased net ticket or the gift ticket is linked to.
Viewing after the Live Steam has Concluded (Timeshift Viewing)
・It will be possible to view the stream after the live broadcast has concluded by using timeshift.
・Timeshift viewing will become available 30 minutes after the live stream has concluded.
・Access to timeshift viewing will be available until March 28, 2021 at 6:59 a.m. (PDT) / 14:59 (GMT)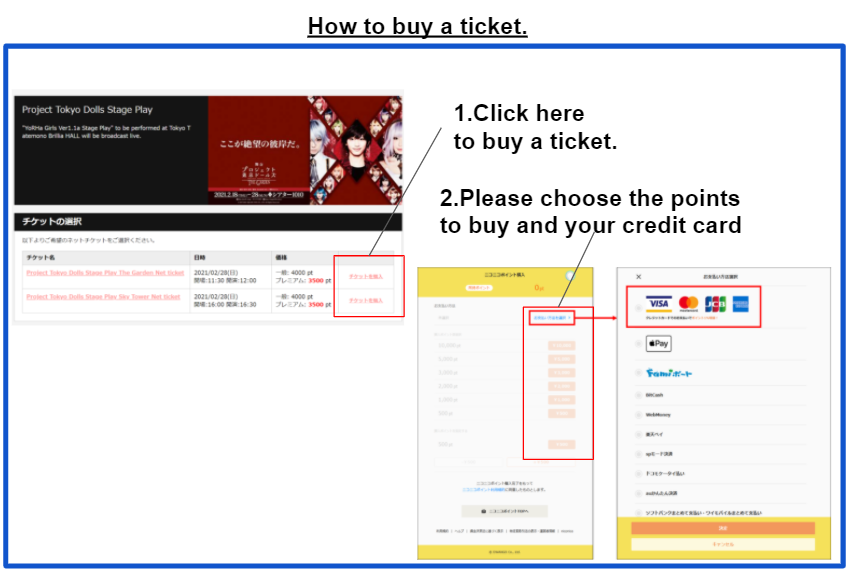 CAST
[Screenplay]
Naruse Yusei
[Direction]
Matsuda Ichidai
[CAST]
Master/Kanon Namiki
Sakura/Miho Amane
Misaki/Maho Tomita
Shiori/Miyako Maikawa
Reina/Rimo Hasegawa
Hiyo/Sena Horikoshi
Nanami/Mizuki Saiba
Aya/Coco Hayashi
Yuki/Sana Hoshimori
Yamada/Ui Hinagara
Madaeame/Chisato Minami
Kana/Nanami Atsugi
Yuuka Morishima
Deus/Teru Ikuta
Machina/Uki Satake
Takanashi/Asana Mamoru
Mirrored Broadcasts
・We will be taking action against any broadcast that is mirroring the official broadcast.
・If you happen to find a broadcast that is mirroring the stream, please contact us via the following methods:
 ・If it's being mirrored on Niconico Live: Click "Report violation" shown below the mirrored video.
 ・Mirrored on other streaming service: E-mail mirror@niwango.co.jp
Please set the mail subject as "Mirrored Stream" and include both original video URL and mirrored video URL in the mail body.
Support
・Depending on your computer and network conditions, there may be times that you cannot watch the stream properly.
・Regardless of the reason, refunds will not be given after purchasing the stream.
・If you have purchased a ticket but cannot watch the stream,
please contact us at:
https://qa.nicovideo.jp/faq/show/14589?site_domain=default
For Those Watching Niconico Live for the First Time
To watch the stream on Niconico Live, you must register the account.
Account registration is free of charge.
For those watching for the first time, please click "Sign up" button and complete the registration process.