Program Overview
Tune in to Niconico live for an exclusive yet mysterious live broadcast event.
In this program, you will hear commentary from special MCs and pundits via studio; they will explain the scenes of the opening ceremony as information is revealed, epic battles between agents onsite, and keep you updated on all other unfolding events in real time.
*Agent Olympiad
Akira Tsukasa, the prominent Japanese XM researcher behind groundbreaking projects like the Lawson Power Cube and NL-PRIME, has something new up her sleeve.
This time, Akira has her sights on figuring out what defines the brightest and best Agents and Operatives, and how these achievers perform under pressure.
She has created a series of physical, mental and collaborative challenges to put a group of outstanding Ingress Agents to the test in a truly unique arena.
■All stream
▼Japanese main stream
▼
プレミアム会員限定
Nianticスタッフ休憩所 ※ around 21:30-22:30
※a premium member (pay for service) only
Time Table
20:00 Live broadcast (opening ceremony) starts
25:00 After-party

■ Achira no okyaku-sama kara system (JPN only)
This program allows you to use "Achira no okyaku-sama kara system" to give appearing agents presents or challenges.

Details for present purchases using "Achira no okyaku-sama kara system"
will be provided on the day of broadcast.
Niconico points are required for use of "Achira no okyaku-sama kara system."


■Guests

*MC
Ciao Sasaki
(Actor/Voice actor)
*Assistant MC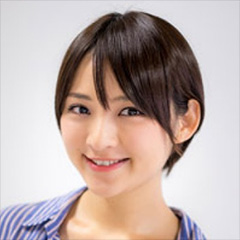 Saki Suzuki
*Commentators
desire3
(RESISTANCE)
pabroff
(ENLIGHTENED)
*Onsite Reporters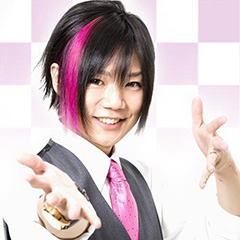 Hyakaryoran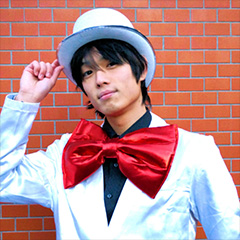 Take
*Special Guests
(Niantic, Inc.)
-Raza Ahmad
-Setsuto Murai
-Kento Suga
-Ryuta Hiroi
-Chiaki Narusawa
-Mayuko Nakajima
-Naoyuki Ishizuka
...and more!
■Note
-Program broadcasting time and cast members may change.
-Technical difficulties related to footage and audio may occur due to program's wireless live streaming.
=========================================
For first Time Niconico Live Users
You will need to sign up as a Niconico member (for free) to view Nico Live.
For first time users, click  
「New Account Registration」
to become a Niconico member.
This broadcast is shown in Premium High quality. Becoming a premium member
allows you to bypass crowded congestion, provides you with priority viewing
and lets you enjoy videos in High Quality.
Don't miss your chance to become a premium member (pay for service).
Click
here
to register for premium.
For details concerning Nico Live please see the following link.
http://live.nicovideo.jp/s/niconamaguide
=========================================
Sign up
■CAUTION
*Broadcast time may change due to unforeseen circumstances.
*Live streaming may become unstable due to a wide range of factors.
 (visuals may get interrupted due to bad reception or slow internet connection)
*Event program may change due to factors such as weather conditions.